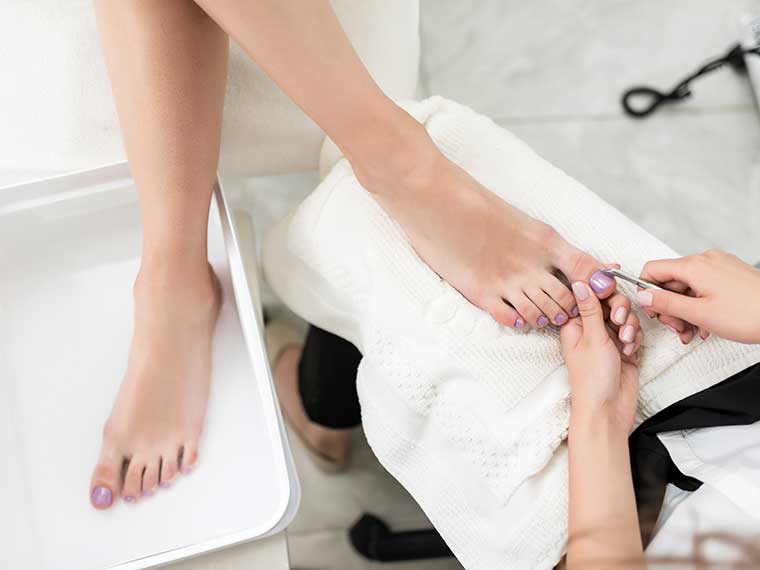 Most of the time, you visit the Shades of Color to have several treatments done on your body and hair. Sometimes we go there to get facial and other services that will make you look beautiful.
The regular pedicures not only help keep feet looking pretty, but they also keep nails trimmed, calluses controlled and skin moisturized. Also, a foot massage helps to relieve tension and stimulate circulation.
But do you know your feet are equally important, not necessarily for aesthetics purposes but for your health? The pedicures are essential for healthy feet.
With a pedicure, you've your feet looking pretty clean and healthy too. Pedicure includes feet massage that helps relieve stress and tension on the feet and the legs. Reading this article reveals more reasons why pedicure is essential for your health.
Cleans calluses on your feet
Have you worn tight shoes for a while? You must have noticed some thick skin developing on some parts of your toes. That's very common to those who wear high heels or those ill-fitting shoes. The thick skin is perfect for protecting some parts of your feet, but if you leave it untreated for long, you may be inviting infections and pain to your body.
Getting a pedicure removes the calluses from your feet. Before you get the treatment, you need to confirm that you don't suffer from some medical conditions like diabetes. Otherwise, the infection could spread and even make the condition more badly. The development of calluses can be reduced by the use of foot scrub and a moisturizing lotion.
It helps detect signs of nail diseases
Your toenails are as crucial as the other parts of your body, and their health matters most. That's why you need a regular pedicure done by one person. That way, they know the history of your nails and can quickly tell when something is wrong with your nails and feet.
In case of a fungal infection, the pedicurist will notice at the earliest stage. Detecting any signs of disease in your nails at the earliest helps you deal with such at the early stages before the condition deteriorates. Without a pedicure, you may notice the problem when it's too late, and that can be very disheartening.
Your feet and legs are exposed to many contaminants and dirt, especially when they're visible to external factors. Pedicure in a reputable nail salon is perfect in solving issues of old dry and cracked heels. It involves gentle cleaning and scrubbing to get rid of the dead skin cells in your feet.
It also exfoliates your skin, making it smoother, softer, and silky. Once the rough skin is removed from your skin, the surface is well-leveled, and the weight is ideally distributed across your feet. Thus you've healthier skin on your feet.
Improves blood circulation
One more reason why you need that pedicure is to improve blood circulation. Toxins in your body are cleared with the help of lymph nodes. Therefore, a foot massage comes in handy to help the lymph nodes better circulation through the body system. Then to make it even better, taking a glass of warm water will help flush out toxins from your body.
Your body health cannot be complete if your feet are not in good condition. A pedicure works perfectly to improve blood circulation in your body, remove dead skin, maintain healthy nails and most importantly, keep your feet fit and attractive.